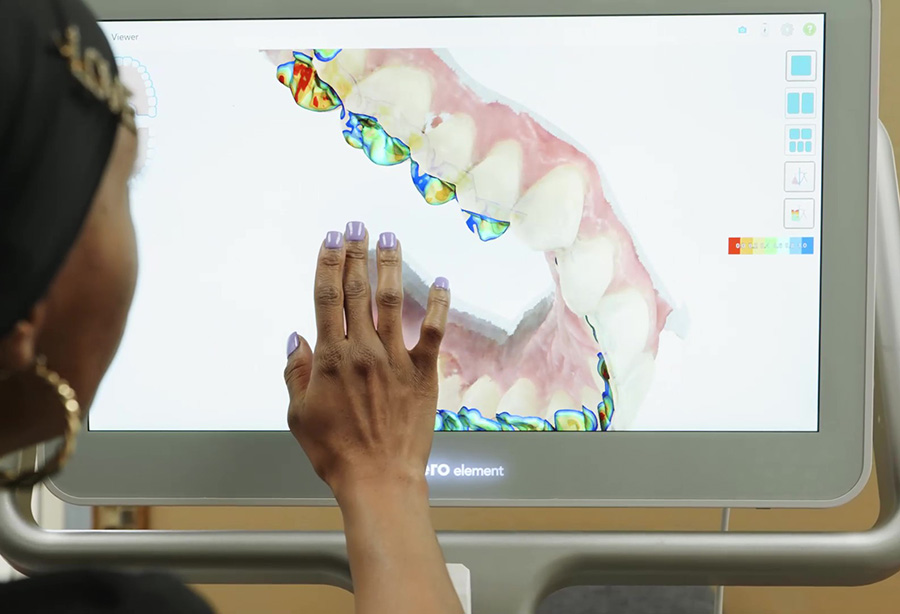 Our doctors are dentists in Plymouth MI who use the latest dental technology to the benefit of their patients.
Our Plymouth MI dentist uses digital X-rays, the Chao Pinhole® Surgical Technique (PST), and other types of dental technology to improve your experience during your next appointment with us. Curious about our dental technology? Call our dentist office in Plymouth, Michigan to schedule an appointment.
Dental Technology We offer
Digital Dental X-Rays
Did you know digital X-rays expose you to nearly 80% less radiation than standard film-based x-rays? Digital dental X-rays also allow our dentist to take images of your teeth and put them into an imaging program.
Within this imaging program, we use a number of tools to take a closer look at your teeth and surrounding structures with great accuracy. Using digital dental X-rays is just one of the many ways we look out for our patients.
Chao Pinhole® Surgical Technique
Pinhole Gum Rejuvenation is also known as the Pinhole Surgical Technique. Our Plymouth MI dentist is able to fix receding gums by creating a small pinhole in the gum above your tooth. We then insert specially designed instruments in the hole to loosen your gums and then lift them overexposed tooth roots.
Our dentist wants to help you achieve your best smile, which is why he offers gum recession treatment and other types of dental surgery.
You may be a candidate for the Pinhole Surgical Technique that allows us to lift your receding gums over teeth without using scalpels, grafting, or sutures. Compared to traditional gum surgery, the Pinhole Surgical Technique is a minimally invasive way to reverse receding gums that don't involve flapping open your gum.
Schedule an Appointment Today
To learn more about our dental technology and to request an appointment, call Plymouth Dentistry at (734) 459-7110.