About Our Plymouth Dentists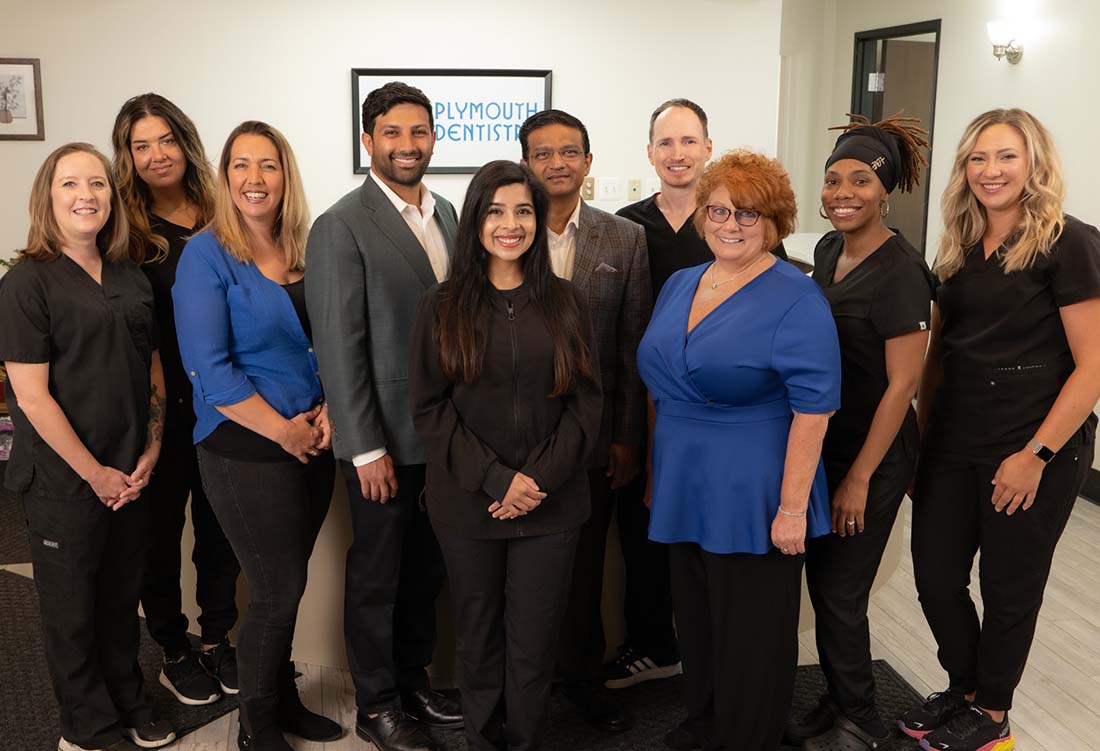 Our Plymouth dentists offer family dentistry, cosmetic dentistry, dental implants, dentures, root canal treatment, and other dental services.
Our Plymouth MI dentist is involved with several professional organizations, which include the American Dental Association, the Michigan Dental Association, and the Academy of General Dentistry.
About Our Plymouth Dentist
For more than 35 years, we have been providing high-quality dental care and services to families all across the Plymouth, Westland, and Canton communities. With our many years of experience, our doctors and our highly accredited and certified staff are well equipped to give you the very best care possible.
Hometown Feel with the Experience of a Large Practice
We offer the breadth of services that you'd find at a larger practice, with access to all the dental services you need in one office. Whether it's generalized or specialized care, we have you covered. We are especially proud of our "small town" approach. In our dental office, you will never feel rushed or passed over as we strive to give every patient personalized attention and support.
High Quality Dental Care
In addition to protecting the health of your teeth and treating cavities and gum disease, our Plymouth MI dentist provides restorative and cosmetic dentistry services such as crowns, bridges, and dental implant restorations. Our veneer and teeth whitening treatments will give you a dazzling new smile.
We also provide dental care that will help address TMJ disorder, prevent teeth grinding, and reduce migraine headaches. All of these dental services are available in our modern facilities that include all of the latest and most effective dental technology and equipment.
Hear what our patients have to say about their experiences at Plymouth Dental.
Learn More!
Schedule an Appointment Today
If you have never been to our dentist office in Plymouth, Michigan, before, we hope you'll visit us soon. We're confident you'll feel right at home in our state-of-the-art facilities. To request an appointment with Plymouth Dentistry, call (734) 459-7110.
Dr. Sharvil Shah
Dr. Shah takes the time to understand each patient's situation and concerns and offers a customized plan for them to create long-lasting smiles!
Dr. Anupama Sangadala
Dr. Ana trained in cosmetic and pediatric dentistry, and completed rigorous hospital externships in reconstructive oral and maxillofacial surgery.
Dr. Paresh Shrimankar
Dr. Shrimankar's goal is to provide excellent, long-lasting dentistry to each and every individual, using careful technique and a comfortable touch.