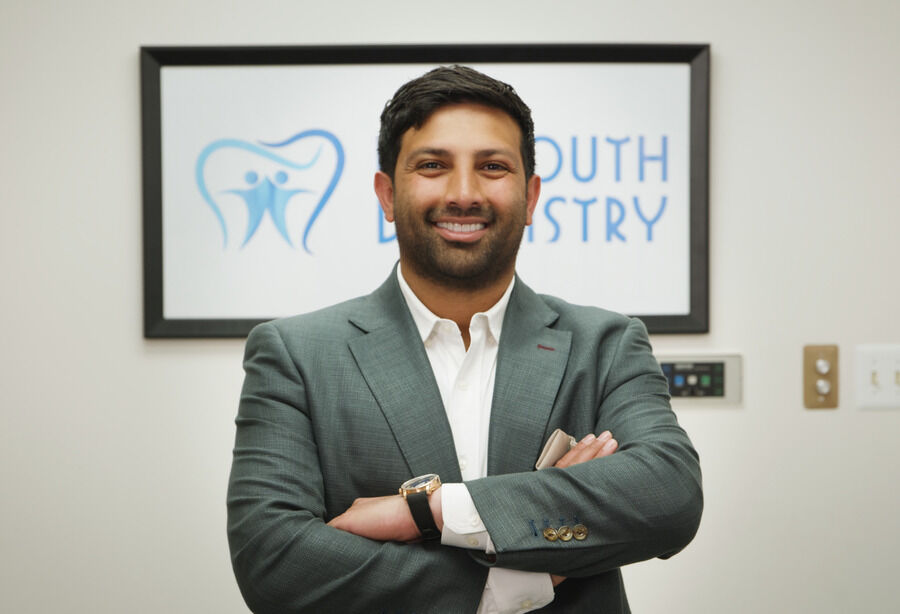 A mouthguard protects your teeth while you play contact sports. If you're unsure whether you need a sports mouthguard dentist, call our office as soon as possible to request an appointment with our mouthguard dentist.
Our sports mouthguard dentist can create a custom mouthguard to protect your teeth from a blow to the face.
Questions For Our Sports mouthguards Dentist
How does a sports mouthguard work?
If you play a contact sport, you'll need to ask our dentist about getting a sports mouthguard. A mouthguard is an oral appliance that fits over your upper teeth. Unlike the generic mouthguards, you can get from the sporting goods store, a custom mouthguard made by our dentist offers a superior level of comfort and protection.
How long do sports mouthguards last?
Your dental mouthguard won't last forever. For the best protection, our dentist recommends you replace your teeth guard every 6 months or as needed. Once your mouthguard starts showing signs of wear and tear, you'll need to schedule an appointment with our dentist.
What is the best sports mouthguard?
The best mouthguard is one made by our dentist. For example, a football mouthguard reduces your risk of needing emergency dental care the next time you're tackled on the field. Likewise, a basketball mouthguard can protect your smile if another player shoots out their arm to collect a rebound and hits you in the mouth.
Our dentists are sports mouthguard dentists. To request an appointment and get your custom mouthguard, call Plymouth Dentistry at (734) 459-7110.
If you want to learn more about sports mouth guards, check out our blog post on it here.