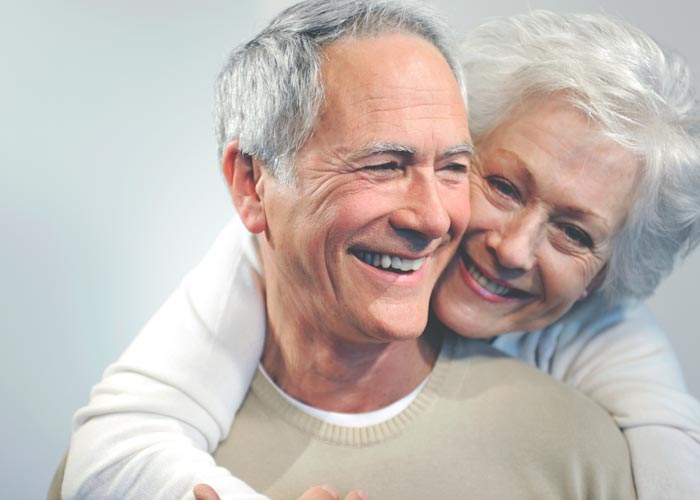 Feeling self-conscious of missing teeth? Ask our dental implants dentist in if you're a candidate for the dental implant procedure.
Our Plymouth, MI dental implants dentist can help you explore your tooth replacement options, including . Whether you're interested in a single tooth implant or implant supported dentures, you can trust our dedication to providing excellent patient care.
Our Dental Implants Dentist Can Help!
What are dental implants?
A dental implant is an artificial tooth root (typically made of titanium) that's placed in your jaw to later support a crown. This dental implant crown gives you the look and function of a natural tooth. Our dentist may recommend the dental implant procedure to replace missing teeth and prevent bone loss.
How long is the dental implant process?
How long the dental implant process takes will depend on whether you need a bone graft, how many implants you're getting, and other factors unique to your case. Our dental implant dentist will be able to walk you through the process during your consultation so you have a better idea of what to expect. In general, the dental implant process can take many months.
How long do dental implants last?
The lifespan of your dental implants depends on many factors, such as how often you brush teeth, smoke, grind teeth, chew ice, eat hard foods, or use your teeth as tools. The better your oral hygiene habits, the longer your tooth implant is likely to last. Continue seeing our dental implant dentist every 6 months for your routine teeth cleaning and oral examination. That way, we're able to monitor the condition of your dental implants and overall oral health.
Dr. Gary Feucht DDS is a dental implant dentist in Plymouth MI. To learn if you're a candidate for dental implants, including implant supported dentures, call Plymouth Dentistry at (734) 459-7110.