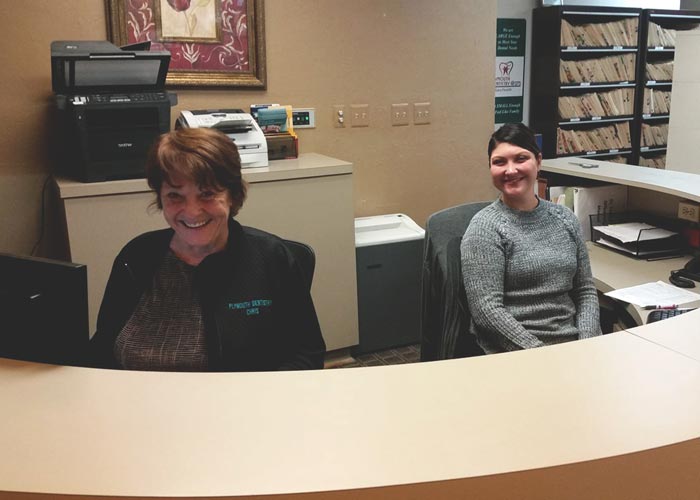 Our dentist in Plymouth MI wants to make sure you have all the facts you need to make an informed decision for your oral health. Click the links below to learn more about the dental resources we offer patients.
Continue reading to see why our Plymouth dentist office is second to none! To schedule an appointment with Plymouth Dentistry, call (734) 459-7110.
Patient Resources Available
Delivering the dental care you want and need is our highest priority. We've found that our array of payment options can help almost all of our patients get the services they need at a price that's affordable to them.
---
We love it when our patients refer friends and family to our Plymouth MI dentist. To show our appreciation, we created our "Care to Share" dental referral program. If you know someone you'd "care to share" with us, have them call our dentist office to schedule an appointment.
---
Check out before-and-after pictures of some of our satisfied patients. Our Plymouth MI cosmetic dentist offers dental services to restore teeth that are chipped, cracked, crooked, misshapen, missing, or discolored.
---
Our dentist uses the latest dental technology to the benefit of his patients. Our dentist uses digital x-rays, the Chao Pinhole® Surgical Technique (PST), and other types of dental technology to improve your experience during your next appointment with us. Curious about our dental technology? Call our dentist office in to schedule an appointment.
---
Check our blog often for new dental topics. We want to make sure you have all the information you need to make important decisions for your smile. Whether you're interested in a specific dental procedure or want to learn how to better care for your teeth and gums in between appointments, there's always something new to learn.