7 Questions to Ask Our Dental Implant Dentists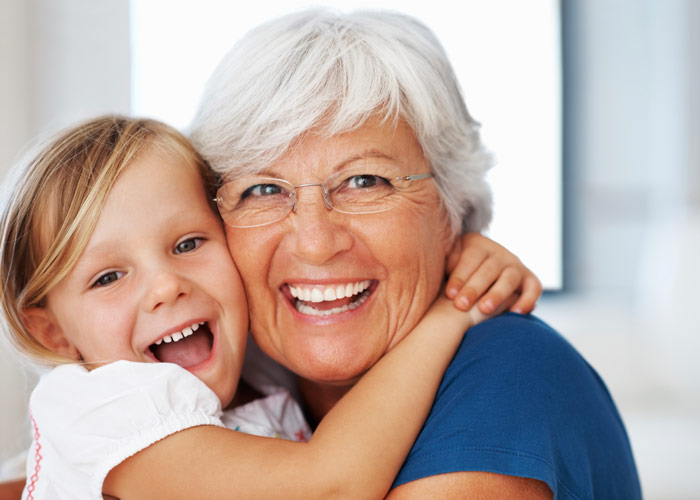 Have questions about the dental implant procedure? You're not alone. Many of our patients ask questions about dental implants to determine if it's the best option for them to replace missing teeth.
We understand that dental implants are an investment in your oral health, which is why we do everything we can to ease your concerns and help you feel informed. Our dental implant dentists are here to help you restore your oral health. Continue reading to learn the 7 questions to ask our dental implant dentists during your consultation.
1. What are Dental Implants?
A dental implant is a prosthetic tooth root made of titanium that's placed in your jaw. Once this implant fuses to the bone, it'll support an abutment and crown. Together, the implant, abutment, and crown give you the appearance and function of a natural tooth.
2. What are the Advantages of Dental Implants?
Unlike other tooth replacement options, dental implants are anchored to your jawbone for long-lasting stability. This means that you'll never have to worry about your dental implants moving like you would with dentures. With dental implants, you'll be able to eat all your favorite foods again.
Your jawbone needs pressure from tooth roots in order to stay healthy. Otherwise, missing teeth and tooth roots will cause your jawbone to deteriorate over time. Dental implants fix this problem by giving your jawbone tissue the stimulation it needs to stay healthy. Dental implants prevent jawbone deterioration, as well as further tooth loss.
3. Am I a Candidate for Dental Implants?
The ideal candidate for the dental implant procedure is a non-smoker, has healthy gums, and has sufficient bone density in their jaw for us to place the implant. If you have recently lost a tooth, schedule an appointment with our dental implant dentists in Plymouth, MI.
Even if you don't have sufficient jawbone tissue to support a tooth implant, you may still be a candidate for other tooth replacement options.
4. What is the Dental Implant Process?
Once we've determined you're a candidate for dental implants, you'll need to schedule an appointment to place the implant in your jaw and a temporary crown overtop. Over the next several months after the initial procedure, the tooth implant will fuse to your jawbone in a process called osseointegration.
During this time, we'll monitor your condition to ensure the implantation is successful. Once you've completely healed, we'll place the permanent crown over your tooth implant.
5. How Long Do Dental Implants Last?
The lifespan of your dental implants depends on many factors, such as how often you brush teeth, smoke, grind teeth, chew ice, eat hard foods, or use your teeth as tools. The better your oral hygiene habits, the longer your tooth implant is likely to last.
Continue seeing our dentists every 6 months for your routine teeth cleanings and oral examinations. That way, we're able to monitor the condition of your dental implants and overall oral health.
6. How Many Dental Implants Can I Have?
We offer a range of options for our patients that include single tooth implants and implant supported dentures. Whether you need to replace one tooth or several, you can trust us to find the right solution for your smile.
7. How Do I Take Care of Dental Implants?
Continue brushing your teeth twice a day and flossing once daily. You'll also need to schedule a teeth cleaning and oral examination with us at least every 6 months so we can monitor your oral health and the condition of your dental implants. We closely monitor the condition of your dental implants so they last for years to come.
Ready to Make an Appointment?
Our talented doctors are dental implant dentists in Plymouth, MI. If your question wasn't answered here, or you'd like more information, call today to request an appointment with one of our dental implant dentists. Call Plymouth Dentistry at (734) 459-7110.
This blog post has been updated.