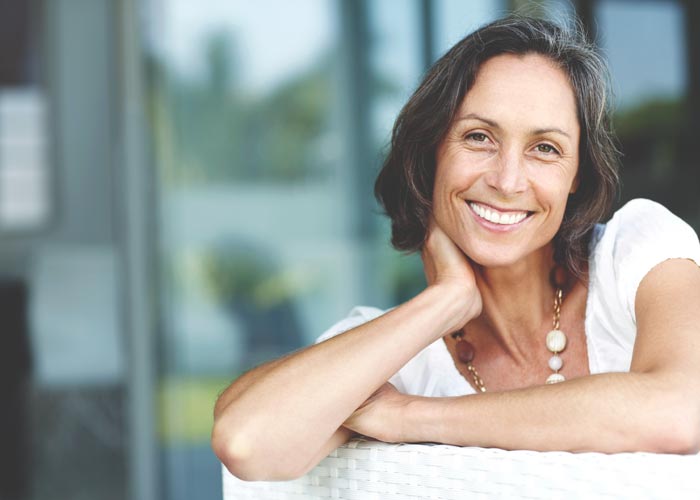 We offer restorative dental services to restore the look and function of teeth after injury or disease.
Whether you have a decayed or missing tooth, call our office in Plymouth, Michigan to set up your consultation with our restorative dentists. Click the links below to learn more about the dental services we offer to patients.
To request an appointment with Plymouth Dentistry, call (734) 459-7110.
Restorative Dental Services
Did you recently lose a tooth? If so, we may recommend a dental bridge to fill the gap in your smile. A dental bridge is a fixed dental restoration comprised of a false tooth suspended between two crowns on adjacent teeth.
---
A dental crown is essentially a tooth cap used to restore a tooth's natural strength and appearance. A dental crown covers the entire portion of your tooth above the gum line and is used to restore teeth that are cracked, decayed, or otherwise damaged.
---
A dental implant dentist may recommend this procedure to replace missing teeth and prevent bone loss.
is an artificial tooth root (typically made of titanium) that's placed in your jaw to later support a crown. This dental implant crown gives you the look and function of a natural tooth. Our
---
A denture is a removable oral appliance that gives you the appearance and function of natural teeth. Our dentists can help you determine the best dentures for your oral health needs, from partial dentures to implant-supported dentures.
---
If a cavity is deep enough to penetrate the pulp (living tissue) inside your tooth, our dentists may recommend
. If you have a persistent toothache, darkened tooth, or pimple on your gums, schedule an appointment with our root canal dentists as soon as possible.
---
Our dentists do everything in their power to save a tooth. However, sometimes a tooth needs to be extracted as a last resort if it's too badly damaged. If you have a severe toothache or another dental emergency, don't hesitate to call our office.