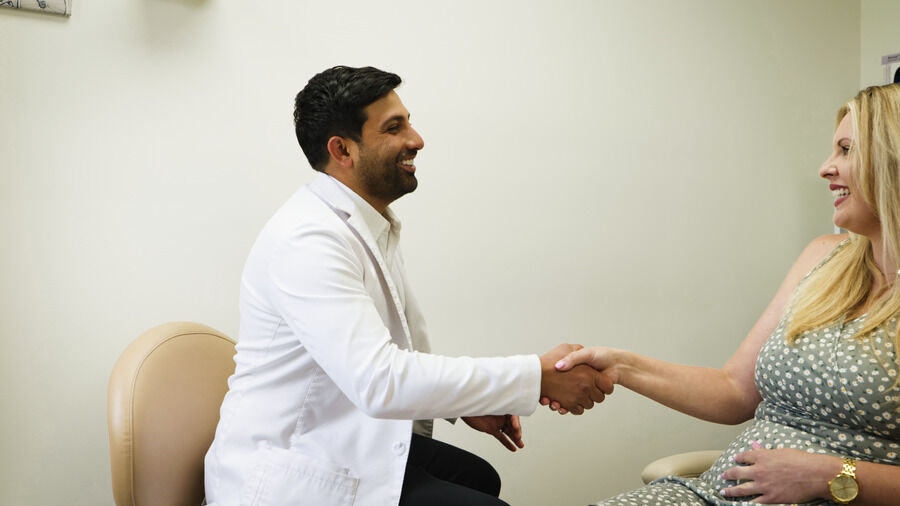 About 46% of Americans age 30 and older have periodontal disease, according to the Centers for Disease Control and Prevention. Are you one of them? The best way to protect your smile is to schedule an appointment with our gum disease treatments dentists in Plymouth MI.
Our dentists will be able to spot the early warning signs of gum disease so you can maintain a healthy smile. Schedule your appointment with Plymouth Dentistry today.
Can Gum Disease Be Cured?
Early gum disease (gingivitis) can be cured by adopting a good oral hygiene routine and seeing our Plymouth MI dentist every 6 months. However, gum disease is irreversible once it develops into a more serious periodontal disease. Call our gum disease treatment dentist as soon as possible if your gums are bleeding, swollen, sore, or red.
What Is the Best Treatment for Gum Disease?
We may recommend scaling and root planing if the gum pockets around your teeth are deeper than 4 millimeters and your X-rays show signs of bone loss. During a dental deep cleaning, we remove plaque and tartar buildup both above and below the gum line. Once we remove plaque and tartar, we smooth out tooth roots so receding gums have a better chance of reattaching to teeth.
If you're in the beginning stages of gum disease, aka gingivitis, you may be able to restore your gum health without any major procedures. However, if you are seeing the signs of gum disease, it is important to consult with one of our dentists.
If you notice significant plaque build-up around your gums or if they're inflamed/bleeding around the gums then you want to ensure you're brushing twice a day for at least two minutes and flossing once daily. You may also want to consider using a fluoride mouthwash.
Schedule an Appointment Today
If you have periodontal disease or gingivitis we encourage you to schedule gum disease treatment with Plymouth Dentistry, call (734) 459-7110.
The video below will give you more information about the leading cause of gum disease, periodontitis.