FAQs About Dental Implants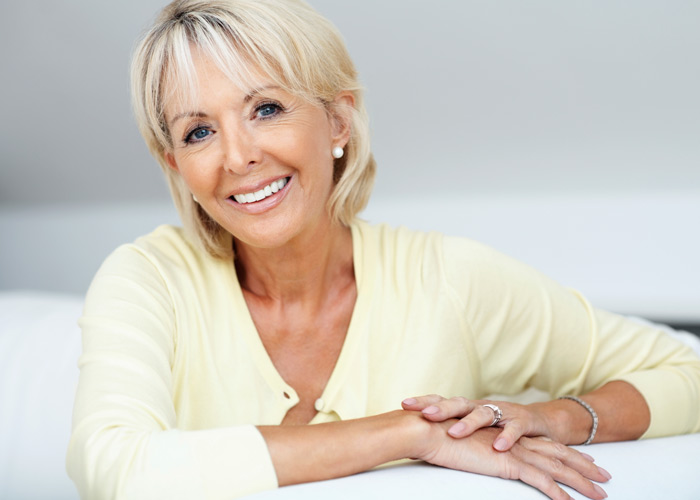 If you've ever wondered whether dental implants might be right for you, you probably have a few questions. Our dentists are always happy to talk to you about what implants are and how they work. Please feel free to browse our list of FAQs about dental implants below.
What are Dental Implants?
A dental implant is a prosthetic tooth root (typically made of titanium) used to anchor a crown. Since the tooth implant is embedded deep in your jawbone, it provides more stability than other tooth replacement options.
Our dentists may recommend a tooth implant to fill in a gap in your smile and prevent jawbone deterioration. We can even recommend a front tooth implant to fill an empty space in your "smile zone."
What is the Dental Implant Process?
Once we determine that you're a candidate for dental implants, we'll schedule the procedure. During your first visit with us, we'll cut through the gum tissue to access the underlying jawbone. The tooth implant will then be inserted into the jawbone where it will fuse over the next several months during a process called osseointegration.
After your initial procedure, our dentists will monitor your progress to make sure the implant fuses properly to your jawbone. Once osseointegration is complete, we'll place the crown over your dental implant to give you the appearance and function of a natural tooth.
What are the Benefits of Dental Implants?
A dental implant provides more stability than other tooth replacement options because it's embedded deep in your jawbone. For this reason, many of our patients report being able to talk, smile, and eat confidently with dental implants.
Unlike dentures, dental implants exert enough pressure on your jaw to keep the bone tissue healthy. Check out our blog post on the differences between dental implants and dentures to learn more.
Your body is able to sense missing teeth. When this happens, your body starts to absorb minerals in your jawbone to use elsewhere. A tooth implant prevents jawbone deterioration which can lead to facial collapse, so you can maintain good oral health and look years younger.
Am I a Candidate for the Dental Implant Procedure?
To be a candidate for the dental implant procedure, you'll need healthy gum and jawbone tissue. However, our dentists may recommend a bone graft if you don't have sufficient jawbone tissue to support implants.
During your consultation, our dentists will be able to help you understand your options for replacing missing teeth. We work with patients after tooth loss to help them smile with confidence again.
Can I Get More Than One Dental Implant?
Yes! In fact, many patients benefit greatly from replacing several teeth with dental implants. Unlike conventional dentures, dental implants don't slip when you talk, eat, and smile. Many of our patients also appreciate that dental implants look and feel like natural teeth.
During your consultation, we can help you understand what to expect from the dental implant process so you can feel prepared. We're always happy to answer any questions you might have.
Learn More About Dental Implants
Please keep in mind that our list of FAQs about dental implants doesn't answer every possible question. If you still have questions or concerns, don't hesitate to schedule an appointment with our office. We'd be more than happy to help!
Our dentists in Plymouth, MI will be able to determine if you're a candidate for the dental implant procedure. To schedule a consultation, call Plymouth Dentistry at (734) 459-7110.
Related Blog Posts
How Do Dental Implants Affect Eating and Nutrition?
Can I Get a Front Tooth Implant?
Dental Implant Procedure and Benefits
What Happens If You Don't Replace Missing Teeth?
How Do You Know If You Need Dental Implants?
Are Dental Implants Better Than Dentures?
How Dental Implants Protect Your Oral Health
This blog post has been updated.