Meet Our Staff! Plymouth Dentistry would be nowhere without its amazing staff. Every member of our team is HIPAA and OSHA certified, and they've trained in CPR.
Our staff members are accredited and regularly complete continuing education courses, so they are fully up to date with all the latest and newest breakthroughs in dental technology and care. When you visit our dentist office in Plymouth MI, you are in tremendously good hands.
You can rest easy knowing that our friendly staff will do everything they can to help you. Please take a minute to learn a little bit more about our family. Once you meet our staff, you'll love them as much as we do!
Meet Our Staff
Christine, Office Manager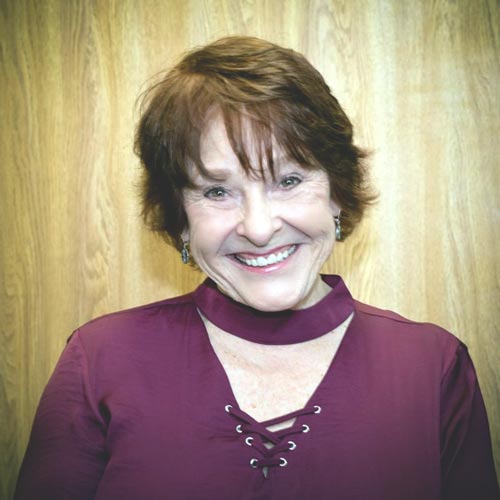 Christine began working with Dr. Feucht and the Plymouth Dentistry team in 2014.
She has more than 30 years experience in the dental field and has taken courses with Neuro-Linguistic Programming, Dale Carnegie, Jay Geier, Stephen Covey, and various medical professionals. She is certified annually in CPR, HIPAA, and OSHA and is a member of the American Association of Dental Office Managers.
Christine loves the excitement that comes from being able to make a difference in how people perceive themselves. To her, dentistry is all about service and people, and she finds it rewarding to help all patients and take care of their needs. When she is not training or helping patients in the office, she enjoys spending time with her three daughters (two are in the dental industry) and four grandchildren, especially going on vacations and riding mules together.
---
Laura, Administrative Assistant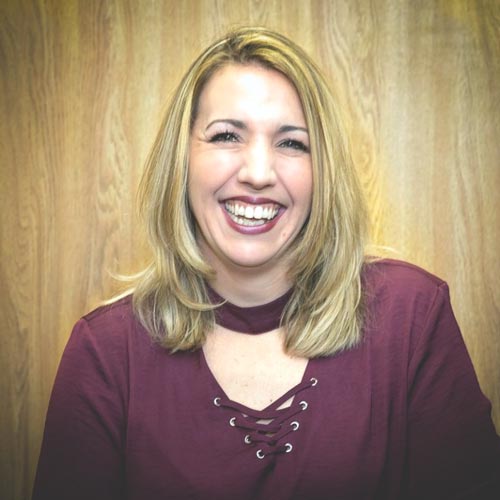 A – community native, Laura has been at Plymouth Dentistry since 2013 after completing an administrative dental course at Pozon Career Institute.
She is CPR and Phlebotomy certified and trained in OSHA and HIPAA. Prior to her work at the office, she studied computer technology and business management and received her appraiser's license in order to run her own business. She loves being part of the patients' lives and catching up on their families, work, and everything else.
Away from the office, she spends time with her three children, Damon (14), Zada (8), and Aniya (6), playing card games, going on bike rides, and tubing down the river and exploring nature at their cabin.
---
Jamie, Administrative Assistant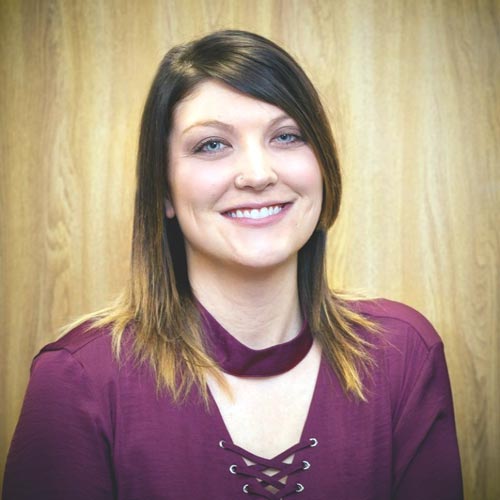 Jamie started in the dental field 8 years ago, at which time she became x-ray and CPR-certified.
After starting out as an assistant in our dental office, she eventually transitioned to working at the front desk.
She has become an expert at working with insurance companies. Jamie grew up in Livonia, where she and her husband recently purchased a home. Her pastimes include running, cooking, and playing with her dogs, Max and Ziggy.
---
Jodi, Registered Dental Hygienist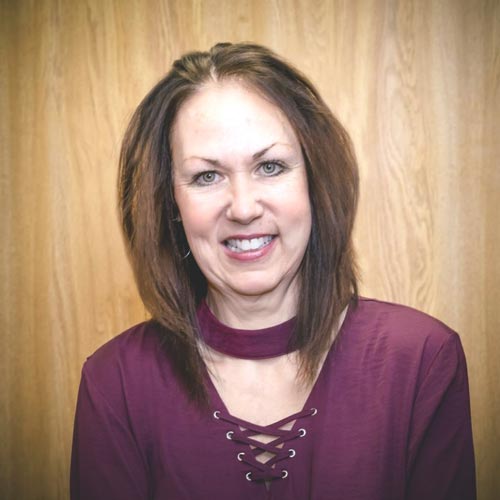 Jodi has been working with Dr. Feucht for 25 years, but has been in the dental field for 30 years. She is always embarking on new continuing education opportunities, her most recent being an anesthesia license from the University of Michigan.
One of her favorite aspects of her job is knowing she has contributed to a healthy mouth, body, spirit, and mind. Whether she is educating patients with new techniques or encouraging those who need it most, her goal is always to make a difference in her patients' lives. In her spare time, she enjoys gardening, seeking out treasures at garage sales, doing interior design and craft projects, and spending time with her family.
Jodi has 17-year-old twin boys, Brandon and Tyler, and a 12-year-old daughter, Morgan – all of whom are active in
– community sports.
---
Melissa, Registered Dental Hygienist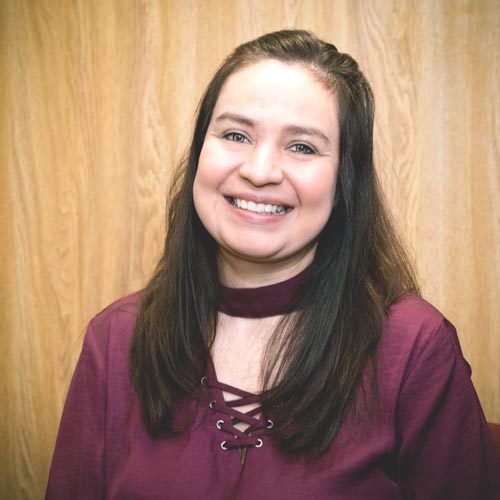 Melissa graduated from Oakland Community College in 2006 where she received her degree in Hygiene. At the same time, she became licensed in the administration of anesthesia and laughing gas.
She started working in the dental field as a sterilization coordinator in 1998 and then continued to work as a dental assistant for 5 years. In 2009, she and her husband started a family business which has been growing steadily in the Highland area. Melissa enjoys spending time with her family and three daughters, as well as gardening and reading. One of her passions is finding new and exciting recipes that her family loves.
---
Kevin, Dental Assistant
Kevin has been a dental assistant at Plymouth Dentistry since 2012. He received his training at Ross Medical Center, where he was also x-ray and CPR-certified.
In addition to his dental assisting education, he is currently working toward becoming a certified dental assistant. Kevin enjoys seeing the transformation of all the different smiles in the office, and he loves meeting new people every day. When he's not at the office, he may be found working out at the gym, spending time with his dog, or working on his sports cars.
---
Karen, Dental Assistant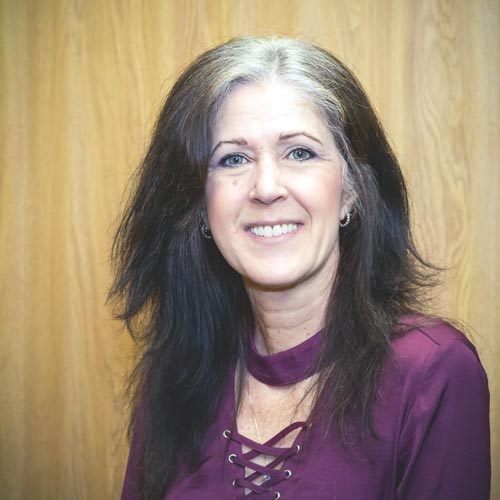 Karen is a certified dental assistant with more than 25 years of experience in the dental field. She joined the Plymouth Dentistry staff in 2017.
Karen is known for her ability to make patients feel welcome and comfortable and educate them about their treatment. High on her list when she is not at work is spending quality time with her family, especially her two grandchildren.