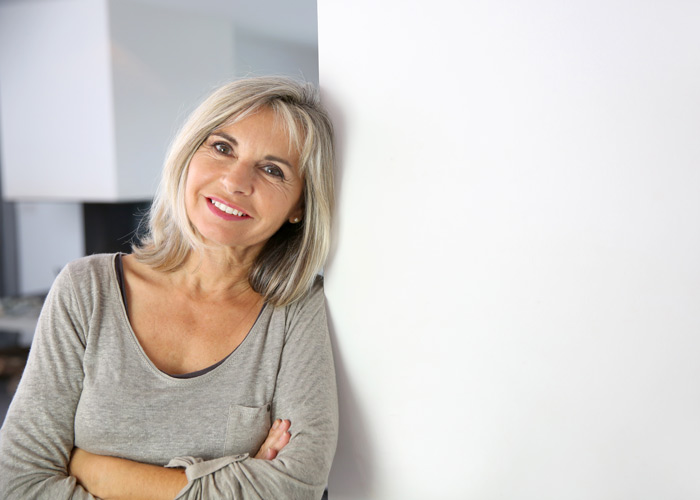 Yes, you can get a front tooth implant. However, it's important that you first schedule an appointment with our dental implant dentists in Plymouth, MI. The front teeth that show when you smile and talk are some of the most difficult teeth to replace because they greatly affect the appearance of your smile.
Our dentists understand that dentistry is both a science and an art, which is why they pay attention to the smallest of details while creating your dental implants.
Continue reading to learn how we create front tooth implants for our patients so they can smile with confidence after tooth loss.
What is the "smile zone"?
The "smile zone" refers to the teeth that show when you smile and talk. It's important that you request a consultation with one of our dental implant dentists because they have experience creating quality dental implants for their patients.
and cosmetic dentistry, we have extensive experience treating patients just like you who wish to replace front teeth with .
Can you replace a front tooth?
Yes, our dentists are able to replace a front tooth with a dental implant so you can smile with confidence.
Our dental implant dentists have the experience and training to create a dental implant restoration that matches the color and shape of the rest of your teeth. We highly recommend you see our dentists for dental implants so you can get the best esthetic result for your smile.
How long do dental implants last?
can last a lifetime with proper care. However, this means that you'll need to take care of your dental implants like you would natural teeth. Make sure that you brush your teeth twice a day and floss once daily.
That way, you'll be able to remove plaque from the surface of your teeth. You should also see our dentists at least every 6 months so they can monitor the condition of your dental implants.
What is the best option for a missing front tooth?
We often recommend dental implants that look and feel natural. Our dental implant dentists may recommend a tooth implant so you can avoid jawbone deterioration and further tooth loss.
to replace missing front teeth. Since your front teeth are highly visible, it's important that you see our dentists for
How Do Implants Change Your Face?
As soon as your body detects a missing tooth, it starts to absorb the minerals in your jawbone to use elsewhere. If left untreated, the jawbone will continue to deteriorate and eventually lead to a condition called "facial collapse."
As the name suggests, facial collapse causes the patient's profile to look sunken and can add years to their appearance. The good news is that a dental implant can prevent this process from happening in the first place.
How does teeth whitening affect the dental implant process?
If you plan on getting your teeth professionally whitened, you may want to get it done before you get your dental implant crown. That way, your front tooth implant will match the same shade of white as the rest of your smile.
During your consultation, our dental implant dentists will be able to help plan your entire smile makeover in our office. The dental implant process doesn't have to be intimidating when you schedule an appointment with our office.
Want to Learn More?
Dr. Gary Feucht and Dr. Sharvil Shah are request an appointment with one of our dental implant dentists, call Plymouth Dentistry at (734) 459-7110.
with experience in replacing front teeth so they look beautiful and natural. To
This blog post has been updated.